KARACHI: Remembering the martyr students of December 2014 attack on APS school, Peshawar, the management of PSL team Peshawar Zalmi on Friday paid a visit to the school to start their PSL2017 campaign by spreading smiles among the students there.
Javed Afridi, the owner of Peshawar Zalmi along with the President of team Shahid Afridi – the flamboyant all-rounder and former captain – met with survivors of the attack and distributed kits among the students in the heartwarming ceremony held at the auditorium of APS Peshawar.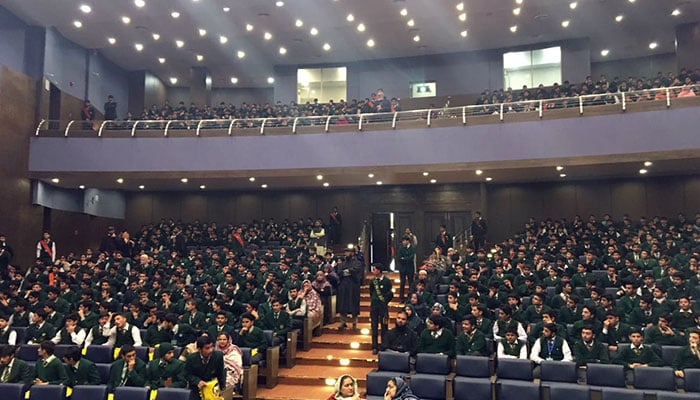 "We started our PSL journey from APS Peshawar last year, and this time too we wanted to start our campaign with a visit to the school," said Javed Afridi, owner of PSL team Peshawar Zalmi.
"We want to bring back smiles on the face of these kids and we will try our best to contribute our share, every time," he added.
Afridi said that Peshawar Zalmi will always support these kids of APS Peshawar.
"We were there last year as well, and we are here this year too. I promise that every time we will start our PSL campaign with these kids," said Afridi.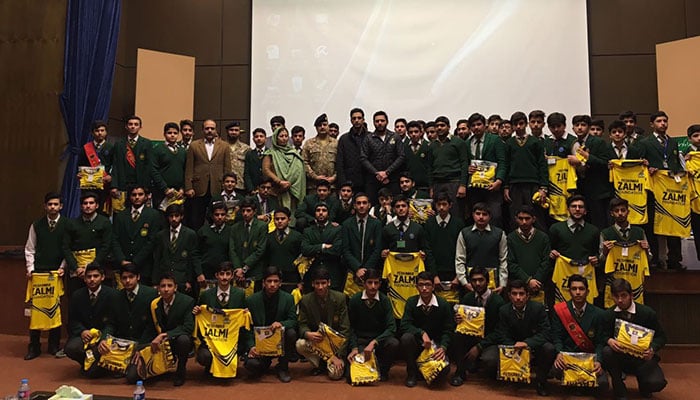 "These kids have suffered a lot, and we all must honour their sacrifices." He added.
Meanwhile, both Javed Afridi and Shahid Afridi visited officials of Peshawar Police and attended a tribute event held to pay homage to martyr police officer Malik Saad.