An eight-member football team consisting of children from Mirpur in Azad Jammu and Kashmir won the Future Depends on You football tournament 2017 which was held in Moscow from 25 to 28 October.
The team had a sensational run through the tournament winning all their matches including those against India, Brazil and Russia. The team has qualified for the Street Children Football World Cup which will be held in Russia in 2018.
The players were ecstatic after beating India 15-0 in the quarterfinal. "We were extremely happy to beat India," said a member of the team.
"These children are from humble backgrounds. They include orphans, street children and underprivileged children," said team manager Mujtaba Haider who also expressed optimism about performing well in the upcoming Street Children World Cup.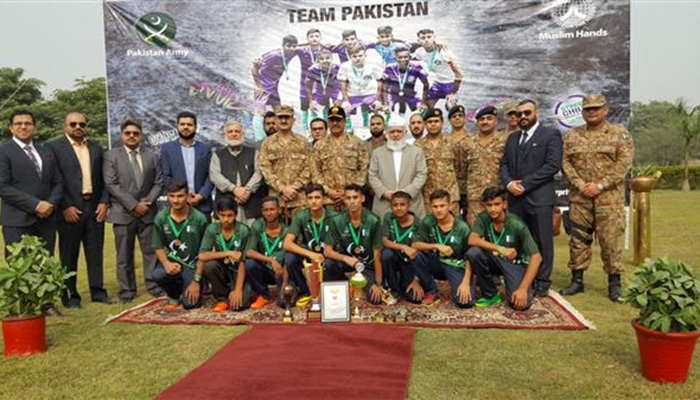 On November 7, Commander 10 Corps Lieutenant General Nadeem Raza met the children from the football team. An Inter Services Public Relations (ISPR) press release said Lieutenant General Nadeem Raza appreciated the achievement of the young children and assured support for their training and assistance.