FAISALABAD: Young Doctors Association protested on Wednesday the targeted killing of a fellow doctor in the city and shut the out-patient department (OPD) of various hospitals.
On Tuesday, unidentified gunmen opened fire on Dr Mahmood Aleem near Jail Road. Aleem, the brother of senior bar member Babar Zafar, was critically injured and later succumbed to his wounds at Allied Hospital.
Protesting Aleem's death and lack of security available to doctors, YDA was joined by senior doctors as they voiced their concerns.
In this regard, the OPDs of Civil Hospital and Allied Hospital were shut down for the day, while the emergency wards remained opened.
A rally was also organised due to which many city roads were blocked.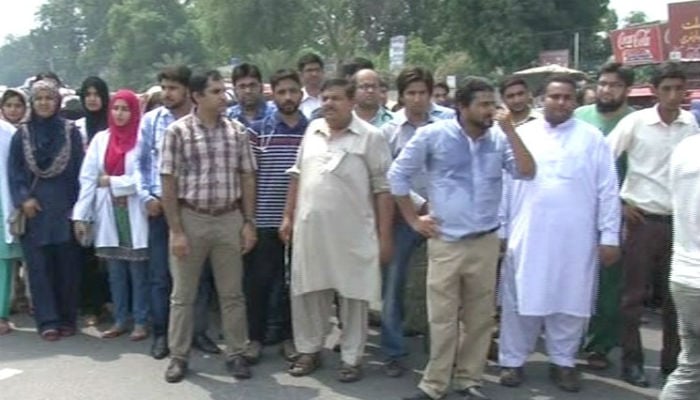 The protesters stated that doctors are not provided with any security making them a vulnerable target, adding that criminals involved in Aleem's killing should be arrested forthwith.
They further said that the intensity of the protest will be increased if the police and authorities fail to solve the Dr Aleem's case within the next 32 hours.
Young doctors across the country have time and again raised their voices and staged protests against the lack of security available to the doctors.