LONDON: A wide selection of Pakistani street food was served at the Southbank Centre here as part of the largest festival inspired by South Asian culture outside of the subcontinent.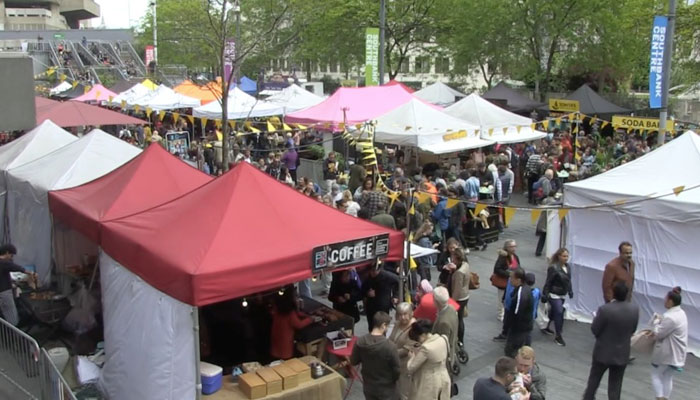 For ten days, the Southbank Centre hosted events highlighting South Asian culture including the spicy and rich food that has now made its mark around the world, especially in Britain. The food served on these stalls was the same that is served across Pakistan on the street sides – also known as 'dhabbas'.
Dozens of stalls were set up at the festival selling Asian street food but four stalls specialising in Pakistani food won acclaim as well as attention of those who attended the festival and enjoyed the sumptuous food. Those frequenting the stalls to buy kebabs and buns included visitors from all nationalities.
Bun Kabab, Zouk, Khao Karachi and Zulfiqar Mir's Curry Cookhouse attracted particular attention of the festival goers. Speaking to Geo News, they said that Pakistani food is known for its spices and variety. They said the European nationals are well familiar with the taste of Pakistani food and particularly ask for it.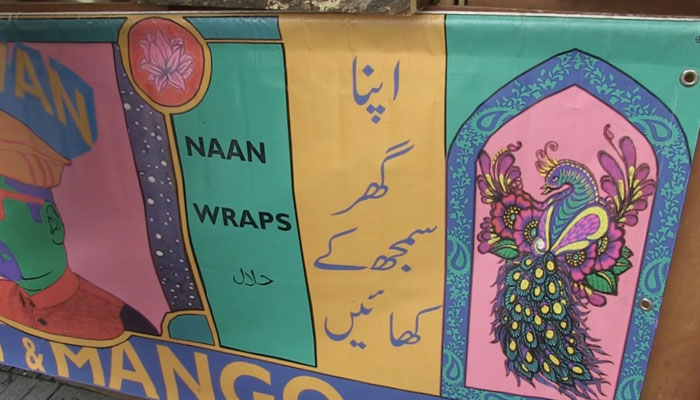 Zulfiqar Mir said that he has been doing 'dhabba' business at weekend markets and Asian festivals for many years now and takes pride in the fact that Pakistani food is well liked and that he is playing his part in promoting it.