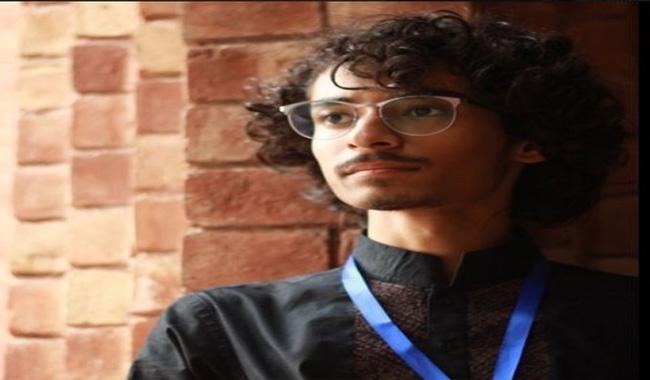 M Shaheer Niazi, a 17-year-old high school student in Pakistan, who stunned the world by achieving excellence in the field of science by replicating a physics visualization that surprised some older scientists, revealed in an interview that how he had managed to achieve a goal at his young age, and the message he wants to give students aspiring to build a career in science.
To a question in which he was asked to describe himself, Shaheer said, "I have a passion for knowledge and a curiosity towards how our universe works. Despite having physics as a main field of study, I love all types of sciences and historical fields as well. I collect coins, fossils, rocks to satisfy my hunger of geology and history. I play the piano as a past time and love to paint.
What is International Young Physicists' Tournament all about?
M Shaheer Niazi: The international Young Physicists tournament is dubbed as the physics world cup. Teams of high school students from all around the world compete by researching on 17 problems, and creating a presentation on their research. The teams present the problems in a professional environment which is just like how a PhD student presents his thesis and gets his critique.
What motivated you to go extra mile and get yourself recognized by Royal Society Open Science Journal?
M Shaheer Niazi: I never thought of age as a barrier to define the journey of my life, my mother always told me to think 100 steps ahead of others.
I never thought that I need to do something at a certain age, like people think of completing their studies and follow the same patterns of getting education in life. I never thought like that for me if I want to do something. I will simply put my mind to it and do everything in my power to achieve my goal. Getting my paper published in the Royal Society gave me an experience which I would have otherwise gained during my doctorate.
This experience has given me an understanding of how in my future my works will be handled by scientists of the world, and has given me a greater understanding of how an author struggles to get his/her research, which is like a child to him/her, out to the professional world when I was in 8th grade I got interested in quantum physics and I tried to took that course on line.
Another thing that led me to write the paper was that I had strong material related to the research, and it would have been a shame to let it fade away in some computer file.
How difficult it was to get your research paper published?
M Shaheer Niazi: To get a paper published you have to make sure you do not reinvent the wheel. Novelty is the main thing that gets a research published. The process is long and tedious, and one has to face a lot of criticism. But if you keep your hope and belief, you will succeed. It took me a whole year to get my paper published.
What is so important about your research?
M Shaheer Niazi: This phenomena is a very little known phenomena of physics. Since 1997 only 4 or 5 papers describe it in details. My research brought two new prospects of the phenomena to light, one being the thermal gradients being observed in the pattern which were not known before and the second being a photographic evidence of the ion stream directed down from the needle. This was photographed using schlieren photography, which has not been extensively used for any electrical phenomena.
Were expecting to make it to the journal and what was your feeling when it was published?
M Shaheer Niazi: Since I had a few new innovations regarding the phenomena, I was confident that my research would be published. It was a glorious moment when I got the acceptance letter, because for a researcher, his research is like a child, and being accepted or rejected has similar emotions to seeing your child being praised or shunned.
How it feels to be among the league of genius like Newton?
M Shaheer Niazi: I believe that there is still much to do to reach the same height of great scientists like newton.
What's next?
M Shaheer Niazi: I think in my future goals apart from getting into a good university. I would love to educate and create awareness among my age fellows about the importance of getting into fields of science and mainly research . I want to tell them that they should focus on doing innovations. The feeling of creating something is far more important.
I also want to draw our government  attention to fake every possible steps to encourage research in our school and institutions.  Our government should also make research their first priority. so that we can have more innovations in the field of science.
so I would like to use all the platforms to bring forth my ideas which can help younger generation and make our country proud and prosperous.
I also want to continue research and write more papers. I believe I am not the person go stop here. I want to make cience discoveries which can help the world. the biggest goal of my life is to win a noble prize for my country.