KARACHI: Pakistani teenagers Hamza Ilyas and Mohammad Umar Khan have qualified for the knockout stage of the IBSF World U16 Snooker championship with their third consecutive victories in the tournament.
16-year-old Mohammad Umar Khan and 14-year-old Hamza Illyas are currently in Tyumen, Russia, playing their first-ever international tournament.
In his third game of the tournament, Hamza downed Aidar Kharisov of Russia 3-1. His score was 66-10, 61-34, 29-45 and 55-14.
Umar Khan also emerged as victorious without dropping any frames against Valentin Terentjev of host country Russia with scores of 62-26, 71-2 and 64-7.
The Pakistani duo remains undefeated in the tournament and has confirmed their berth in the knockout stage—the round of 24.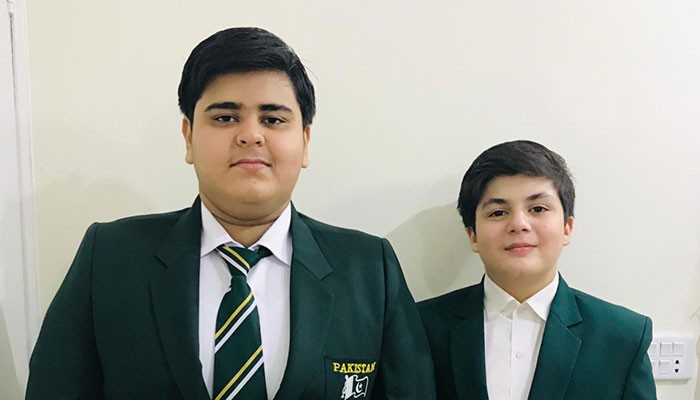 Before the knockout stage, Hamza will play Shreyansh Deshlahara of India while Umar will take on Aleksandr Torchinskii of Russia in the final group match.
Umar Khan had earlier defeated India's Dhruv Patel 3-2 after trailing 1-2. He played a break of 83 in the fourth frame of the game. He also defeated Ireland's Leone Crowley without dropping a single frame.
Hamza, in his initial matches, defeated Russia's Artem Istomin and Ireland's Jack Newman to kick-off his campaign with back-to-back wins.
Follow PKKH on Facebook, Twitter, and Instagram.