LONDON: Acclaimed Pakistani painter  Veeda Ahmed is holding a solo exhibition of her work at the prestigious Prince's School of Traditional Arts in London, Pakistan high Commission, London said here Wednesday.
The exhibition displays her masterful skills as a contemporary painter who uses traditional miniature painting techniques and materials in her work.
The exhibition, entitled "Echoes of Contemplation" will continue from October 10 to 20, 2017. A large number of art admirers turned up on the inaugural evening. The Pakistan High Commission, London is supporting the exhibition as a part of celebrations for 70th Independence Anniversary of Pakistan.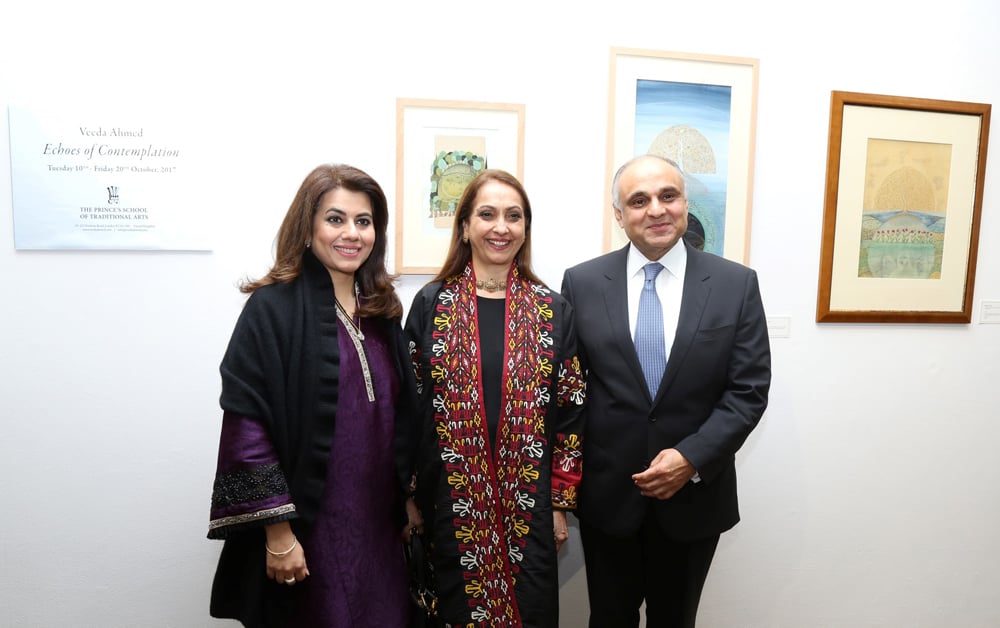 Pakistan High Commissioner to the UK, Syed Ibne Abbas attended the inauguration of the exhibition. Appreciating the work of the artist, the High Commissioner said Dr Veeda Ahmed is keeping the traditional art of Pakistan alive in the contemporary age.
"I am confident this exhibition would help project true image of Pakistan that is modern and moderate, yet we draw our inspiration from our rich cultural heritage."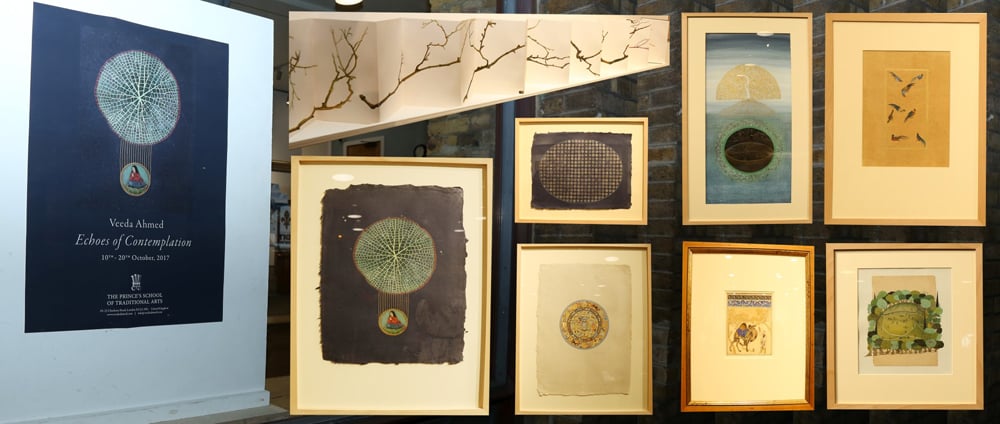 Introducing the exhibition, Dr Veeda Ahmed said,"Echoes of Contemplation" is a contemporary body of work that draws from the knowledge of historical writings, techniques, materials and the working practices of the old miniature painters. This way of painting has been absorbed in my work over many years of practice and learning with the remaining masters of this ancient craft.
In order to keep this tradition alive it is crucial to continue to use these techniques and also to share the knowledge with the coming generation of artists. Although time consuming, if we continue to share the old techniques, there is this amazing luminosity that can be achieved in art work for years to come.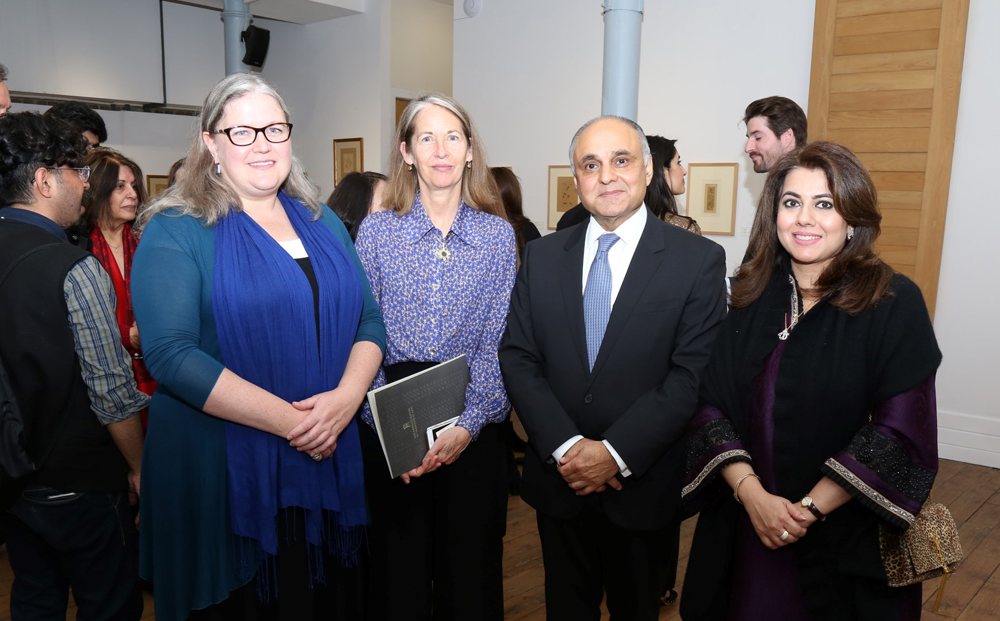 Dr Veeda is a known artist having participated in over 40 exhibitions all over the world. She initially trained at The University of Punjab, Lahore, and the Ruskin School of Drawing & Fine Art, Oxford University. She went on to study at The Prince's School of Traditional Arts, London, where she received a PhD in Persian, Mughal and Pahari drawing and