DUBAI: Pakistan have moved up to number five in the latest one day international  (ODI) rankings released by the International Cricket Council (ICC).
The rankings also saw Australia slip to number six in the rankings, a first for them in the last 34 years. The last time Australia were ranked number six was back in 1984.
The slip in the ODI rankings for Australia comes as a result of their defeat in the first two ODI's against England, the world's number one-ranked side in this format.
Australia will now have to win at least one of the three remaining games in the series to climb back above Pakistan to fifth.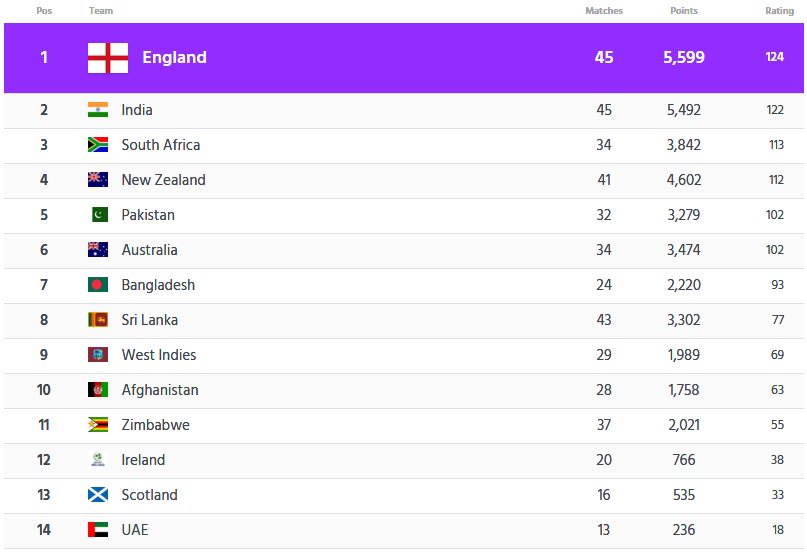 The first ODI of the series saw Australia's batting fail, while posting a meager total of 214 before English bowlers, scrapes way for a three-wicket win at The Oval.
On Saturday, Australia lost the second ODI by 38-runs leaving them 2-0 down in the five-match ODI series against England.
It also saw world champions sixth defeat in seven ODIs against England this year, a sequence that includes a 4-1 series loss down under in January.
Overall, it was the 13th loss for the kangaroos from their last 15 matches.
Comments
comments