A large number of Pakistanis and others attended an event to celebrate Pakistani culture and arts held last week in Estonia.
The evening was organised by the Pakistani Community in the capital Tallinn.
The event celebrated Pakistani culture and history and included discussions on Pakistani community based in Estonia by the organisers including, Mr Omair Malik, Mr Naveed Shah, Saqib Naveed and Dr. Yar Muhammad.
Pakistani art work and handicrafts such as khussas, ajrak, shawls, traditional Sindhi and Chitrali caps, bangles, handmade bags and many more items were on display.
Also a hit at the event was an "ethnic-wear cottage", where the participants could don traditional Pakistani getup and had take photographs.
Traditional Pakistani food was also offered during the event.
President Pakistan-Estonia Association Dr. Yar Muhammad Mughal briefed the participants about Pakistanis based in the country and their contribution in the Estonian Society, Formation of Pakistan Estonia Association (PEA)as well as the first-ever academic collaboration between Pakistan and Estonia.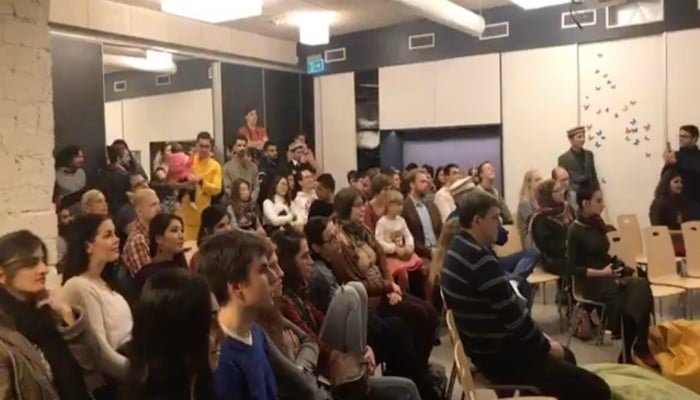 On the occasion, an Estonian who visited Pakistan narrated her pleasant experiences during the trip. She thoroughly enjoyed her stay and recommended the participants to visit the country too. Diversity of culture and the hospitable people of Pakistan are what stood out for her.
Questions about Pakistan's culture, history, foods, languages, ancient civilization, mountain peaks were also answered during presentations.
Cultural dances with national costumes and activities like henna application were also a hit among participants.
Comments
comments