With General Raheel Shareef due to step down as Chief of Army Staff on November 29, all focus is now on Prime Minister Nawaz Sharif – who will be choosing his successor in coming days.
Based on the seniority list, below are few names who are considered to be the frontrunners for the top slot.
---
 Lieutenant General Zubair Hayat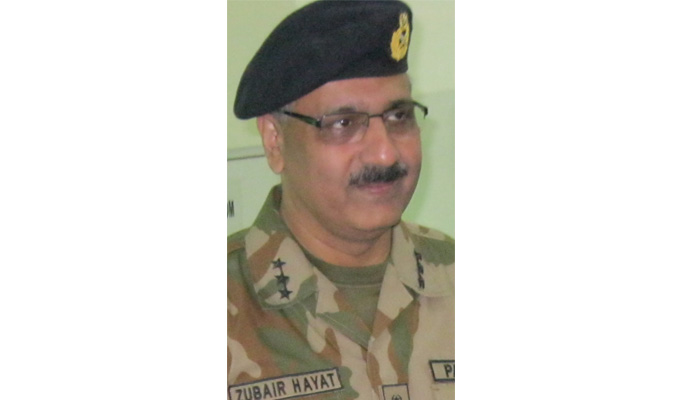 Lieutenant General Zubair Hayat belonging to Artillery Division is presently the Chief of General Staff. His professional ambit covered operational and intelligence matters.
In the past, he has also served as DG Strategic Planning Division, GOC Sialkot and Staff Division Directorate.
---
 Lieutenant General Ishfaq Nadeem
Corp Commander Multan Lieutenant General Ishfaq Nadeem Ahmed has served as Chief of General Staff and is known for a distinctive role in the Operation Zarb-e-Azab as DGMO.
He had commanded the Infantry Division during the Swat operation.
---
Lieutenant General Javed Iqbal Ramday
Lieutenant General Javed Iqbal Ramday's name is also very prominent in the seniority list, currently serving as Commander Bahawalpur Corp.
In 2011, he was the GOC in Swat operation and prior to that he has served as Commandant and Chief Inspector of National Defence University Islamabad and later became its president.
---
 Lieutenant General Qamar Javed Bajwa
Lieutenant General Qamar Javed Bajwa is the current Inspector General Training and Development GHQ. General Raheel Sharif, before becoming the COAS, served on this post.
Lt. General Bajwa has also commanded Corp 10 – the biggest and considered the most important Corp. He has served as chief of Force Command Northern Areas and also commanded as Brigadier while commanding a peace mission to Congo. Belonging to Baloch regiment, his vast experience is in Kashmir and northern areas issues.