RAWALPINDI: The Pakistan Army claimed on Monday to have foiled a "major terrorist action" in Islamabad, Khyber-Pakhtunkhwa and the Federally Administered Tribal Areas.
A statement by the army's media wing, Inter Services Public Relations (ISPR), said that two suicide bombers belonging to Tehreek-e-Taliban Pakistan were tracked, in an intelligence-based operation, after they entered Bajaur Agency from Afghanistan through the Kagha Pass.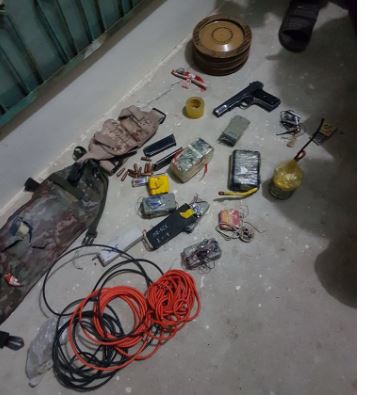 The terrorists were cordoned near Ghatki Kaga, Mena, Bajaur Agency, the ISPR statement said, adding that the suspects tried to escape but were killed by security forces.
A suicide jacket, anti-tank mines, magnetic mines, prepared remote-controlled IEDs, remote-controlled receivers, detonators and communication equipment bearing Afghan mobile company signatures were recovered from the suicide bombers, the army said further.
The action was taken as part of Operation Raddul Fasaad, a nationwide military operation involving all law-enforcement agencies launched in February 2017.