(Web Desk) – A college at the University of Oxford has removed the portrait of Aung San Suu Kyi amid criticism of her dealing with the Rohingya crisis.
Kyi had previously been awarded an honorary degree from the college.
The Oxford's college, St Hugh, where Suu Kyi studied as an undergraduate has removed her portrait painting from public display and placed it in storage after an international criticism on her role in the humanitarian crisis of Rohingya Muslims in Myanmar, according to BBC.
The Nobel Peace Prize winner and defacto leader of Myanmar was previously awarded an honorary degree at Oxford.
Her failure to address UN's allegations of ethnic cleansing of more than 400,000 Rohingya Muslims has been widely criticised.
St Hugh's College has replaced her portrait painting with a Japanese painting.
The Japanese artist, Yoshihiro Takada's painting has been displayed instead of Suu Kyi's portrait. The reasons for the portrait's removal are not clear.
Communications manager Benjamin Jones said Suu Kyi's portrait had been moved to a "secure location" while Takada s piece was to be displayed "for a period".
---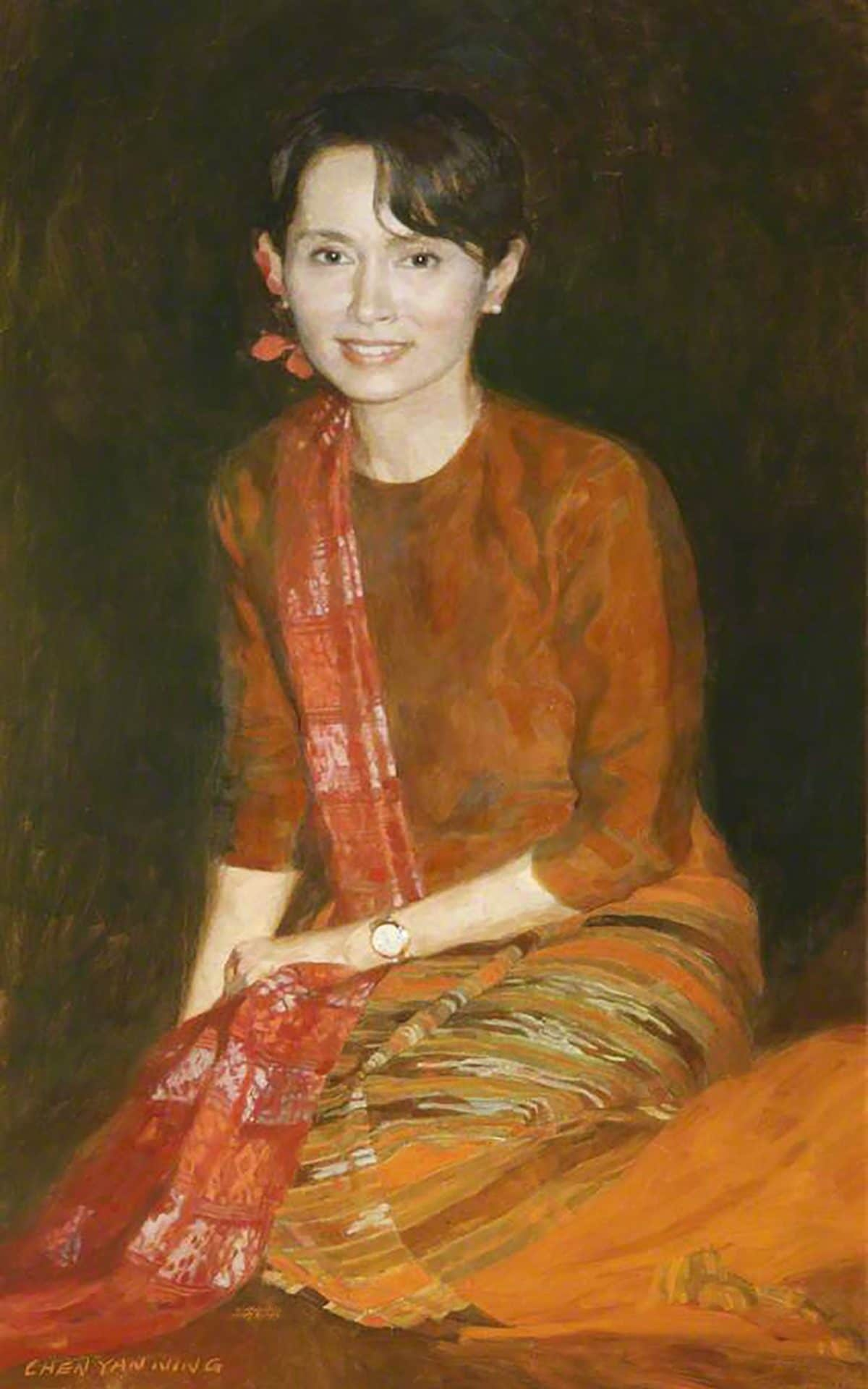 Chen Yanning painted the portrait of Suu Kyi. Photo: St Hugh s college, Oxford University
---
Takada's painting entitled "Morning Glory" depicting a vine of classical blue Japanese flowers drawing which was presented to Professor Roy Westbrook and Professor John Morris of St Hugh College, currently displayed in the entrance of the college's main building.
Suu Kyi, was a former political prisoner who became the de factor civilian leader after winning elections in 2015, has been criticised and is under growing pressure for not speaking on Myanmar's treatment of Rohingya Muslims.
In a speech, the Nobel Prize winner condemned human rights abuses but she did not blame the Myanmar's army or addressed the allegations of ethnic cleansing.
The de facto leader of Myanmar graduated from St Hugh's College in 1987 and was awarded an honorary degree in June 2012, which the university said it was not considering removing.