QUETTA: The death toll in Bethel Memorial Church attack reached nine after one more woman succumbed to the wounds, while more than 50 others were injured in the incident, a spokesperson at Civil Hospital, Dr Waseem Baig, confirmed to Geo News.
Dr Baig said nine of those being treated for injuries were in critical condition.
Balochistan Home Minister Mir Sarfraz Bugti told Geo News two suicide bombers stormed the church, one of whom was shot dead at the entrance. The other suicide bomber blew himself up outside the church hall.
"The terrorists had weapons and it seems they wanted to take hostages inside the church. The police and FC guards present stopped this from happening," said Bugti.
According to Mir Sarfraz, Pakistan was fighting the war on terrorism from the front and there were reports of such an attack taking place.
In a post on Twitter, Mir Sarfraz added that law-enforcement agencies took 16 minutes to complete the operation which was led by CCPO, DC Quetta and IGP Balochistan.
"The terrorists were not able to enter the church. I saw glass breaking and people being shot," an eyewitness told Geo News.
According to Quetta DIG Abdul Razzaq Cheema two terrorists were on the run after the attack and a search operation was under way.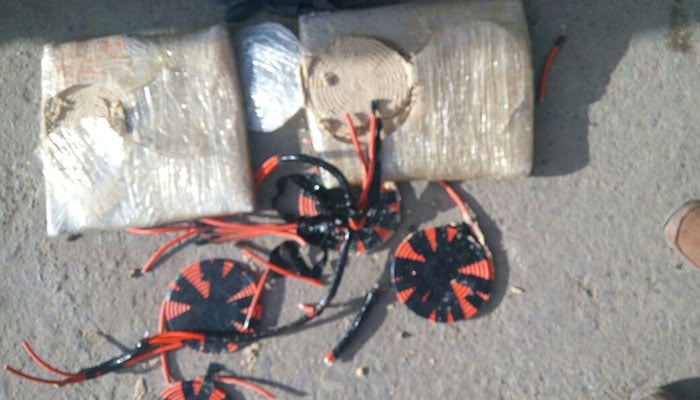 According to officials, the two suicide bombers were between the ages of 16 and 20. The suicide jacket which was defused contained 15 kilogrammes of explosive material.
Balochistan Inspector General Police (IGP) Moazzam Ansari confirmed to media that 400 people were present inside the church at the time of the attack and a major tragedy was avoided due to the quick response of security forces.
"The suicide bombers were unable to enter the main building of the church. If they were able to do this and we did not have security deployed to neutralise them, they would have caused a lot of damage," said Ansari. "Security forces have cleared the church."
Balochistan Chief Minister Nawab Sanaullah Zehri has ordered a report pertaining to the attack from IGP Balochistan.
The church had organised different programmes all throughout December to mark Christmas, according to its Facebook page and was holding a 'Sunday School Christmas Programme' at the time of the attack.
Later in the day, Commander Southern Command Lieutenant General Asim Saleem Bajwa arrived at the Civil Hospital.
The Commander was accompanied by Inspector General of Frontier Corps Major General Nadeem Anjum and other officials.
Lt Gen Saleem Bajwa and Major Gen Anjum visited the hospital's trauma centre and met with the victims of the attack.
Comments
comments