LAHORE (Web Desk) – Apple's iPhone 8 will celebrate the 10th anniversary of the brand's product. Multiple reports confirmed that the phone will have a 3GB RAM apart from the 3D front camera.
Another rumour about iPhone 8 specs suggests that Apple has been trying to further upgrade the cameras of the device. In this regard, a note of predictions by analyst at KGI Securities stated that Apple iPhone 8 will have camera based reality support.
---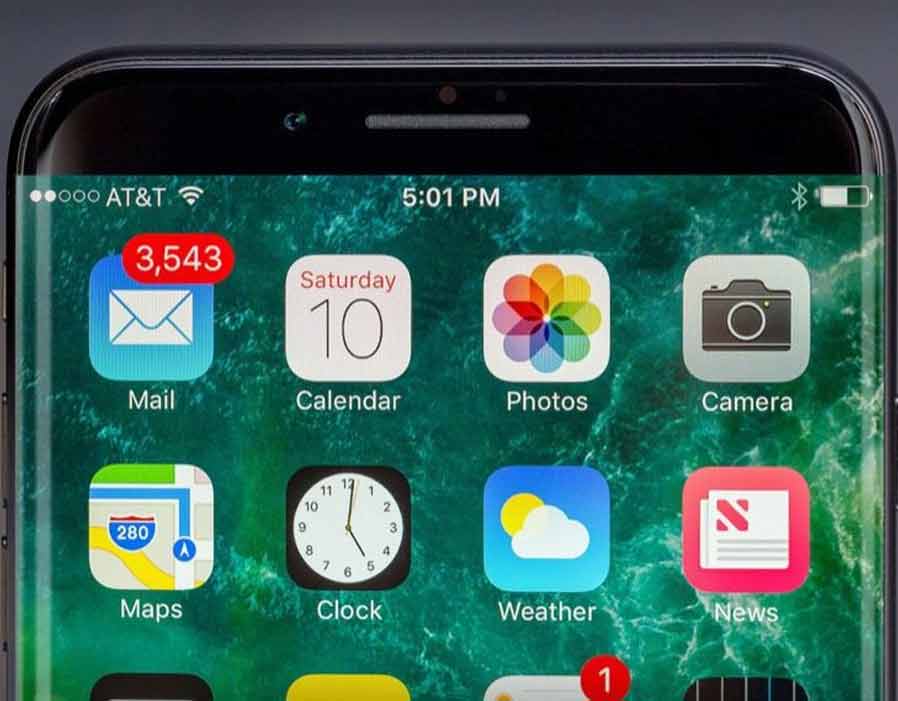 Apple iPhone 8 concept picture

---
The Apple device is predicted to have revolutionary 3 dimensional front camera apart from facial, gesture, infrared and laser sensors. The display will be cutting edge AMOLED. It will have three models of variable sizes consisting of 4.7-inch, 5.5-inch and 5.8-inch.
However, the most interesting aspect of a phone is always the price tag. The iPhone 8 by Apple is rumoured to be over $1,000, which means people will be able to purchase the device for more than PKR 1 lac.
---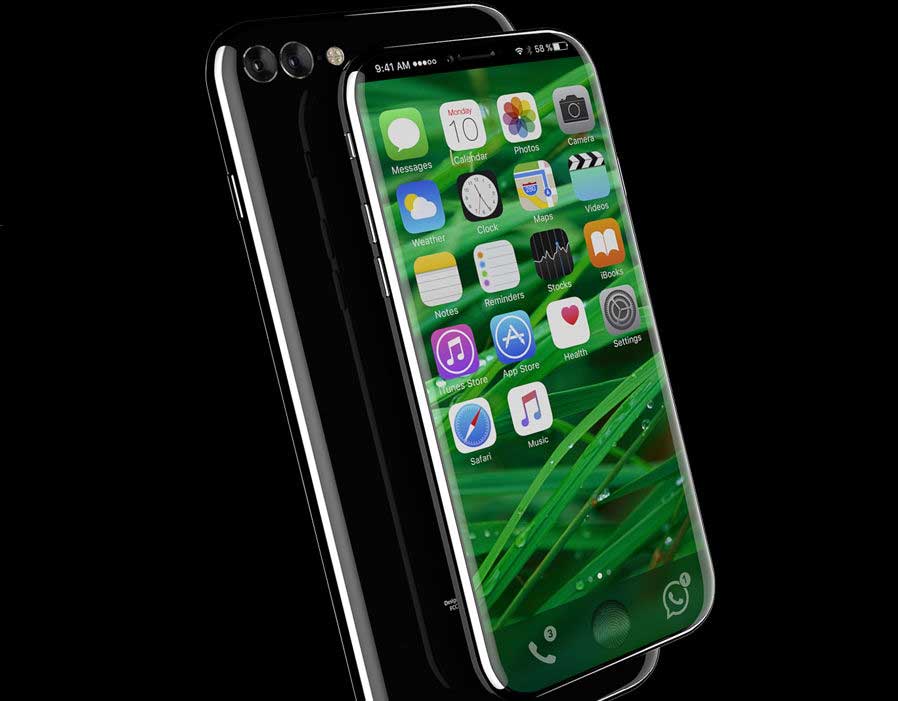 Apple iPhone 8 concept picture

---
Trendforce claimed that the Apple device will have two options in internal memory which are 64GB and 256 GB. It said that the RAM will be a topnotch 3GB.
Apart from the touch ID, it was heard that Apple is focusing on other security lock features like Iris scanning and facial recognition. As far the rear camera is concerned, it will be more or less the same as it already introduced dual-camera setup in iPhone 7 Plus.
---