At the PNB Perdana Hotel, the Quran is standard operating procedure.
Just steps away from the iconic Petronas Towers in the heart of Kuala Lumpur, it's the first hotel in Malaysia to be halal certified. Halal means permissible under Islamic Sharia law, and can refer to both goods and services.
Practicing Muslims account for more than 60% of Malaysia's population, and halal tourism is a growing and lucrative industry, attracting both locals and foreign visitors.
The increase in the number of applications for halal certification has been "drastic" — jumping about 25% to 30% each year since 2012 — said Sirajuddin Suhaimee, the director of an agency that grants the certifications to businesses.
At the PNB Perdana Hotel, food is cooked strictly halal. Non-Muslim guests are allowed to eat pork or drink alcohol in their rooms, which undergo a special cleaning process after checkout to make sure they're halal for the next occupant.
Males and females can mix at the hotel gym, but there is a dedicated time only for women between 9 p.m. and 11 p.m.
"It's like a normal hotel," said Ismail Hisham Ahmad Zambri, the general manager.
The hotel has even employed a Sharia law academic who makes sure its business operations are all compliant with Islamic principles. His work includes training staff and delivering daily religious talks.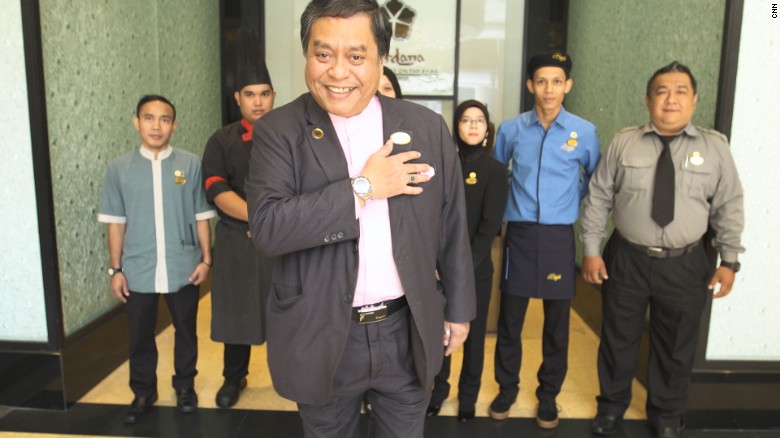 The halal certification requires a rigorous approach from the hotel's restaurants and kitchens.
It "covers all the halal product supply chains, from the ingredients, to the process, to the packaging and also the storage," Sirajuddin said.
Obtaining the certification is a good marketing tool for Malaysian businesses, he said. It can help a hotel attract Muslim travelers from other countries, for example.
The amount spent by Muslims on outbound travel is expected to climb from $151 billion in 2015 to $243 billion by 2021, according to a study released in October from Thomson Reuters. The study ranked Malaysia's halal travel industry as the second most developed in the world after that of the United Arab Emirates.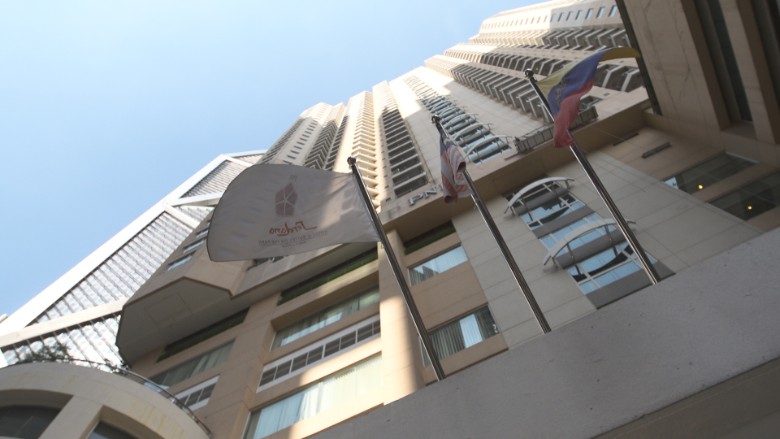 There are no long lists of rules at the PNB Perdana Hotel, but there are subtle reminders of the Quran.
At the breakfast buffet, a small sign reads, "Eat and drink but waste not be excess, for Allah loveth not the wasters."