At least 15 people have been killed in a landslide at a vast rubbish dump on the outskirts of Ethiopia's capital Addis Ababa, officials say.
They say dozens of people are still missing since the landslide on Saturday night at the Koshe garbage landfill. Some 150 people said to be at the site.
A number of makeshift houses are now buried under tonnes of waste.
The area has been a dumping ground for Addis Ababa's rubbish for more than five decades.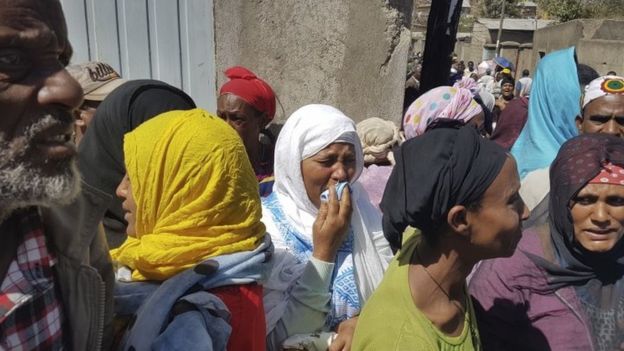 Local resident Tebeju Asres told the AP news agency that the family's house had been swallowed by the landslide.
"My mother and three of my sisters were there when the landslide happened. Now I don't know the fate of all of them."
Many people had been scavenging at the site to make a living, and some had even resided there permanently.
The authorities have been building Africa's first waste-to-energy plant near the landfill.
They plan to burn rubbish from the capital's estimated four million people and convert it into electricity.