QUETTA: Fall foliage in Quetta is reaching its peak with the ground carpeted with rustling leaves, paving way for winters.
The change in weather in Quetta starts in October and reaches its prime in mid-November.
Till the winters arrive, Quetta paints a pretty picture with red, orange, yellow, magenta, brown and gold deciduous trees. However, there are still traces of green in different places.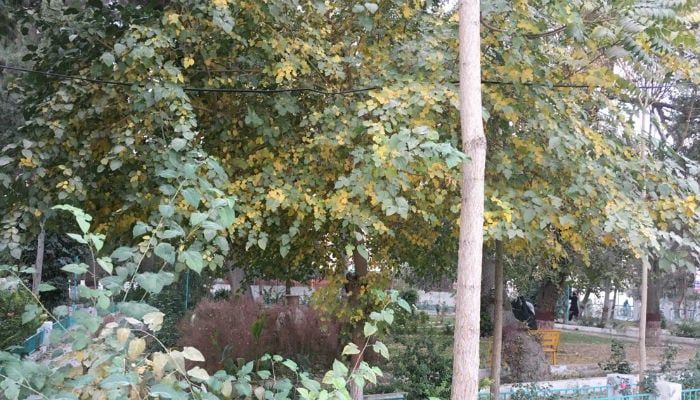 The weather is predominantly dry but the hues of autumn leave residents bewildered and spellbound.
"The weather is changing and we are enjoying it," said one of the area residents while speaking to Geo.tv.
Another remarked: "Autumn has its own charm."
Health experts advise people to exercise precaution and protect themselves from getting sick during the changing weather.